VBS Coming July 31 - Aug 5, 2023!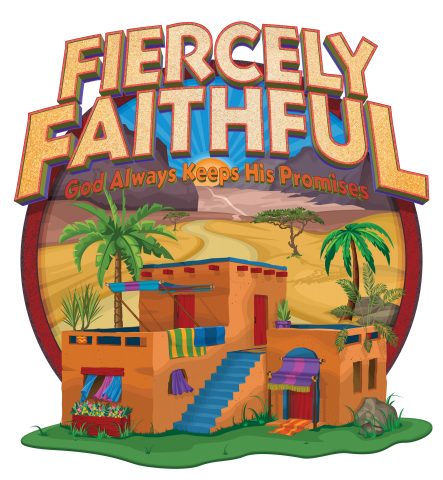 Get ready for summer fun at "Fiercely Faithful" Vacation Bible School!
At this Vacation Bible School kids will follow Ruth and Naomi's journey from Moab to Bethlehem. Along the way, they'll love learning how God always keeps His promises! Five days of Christ-centered activities will help kids see that God is always faithful.
This will be an exciting week of singing, playing games, and learning a bout how God is faithful in goo times and bad.  Be sure you register to attend and encourage your children to invite and bring a friend!
When: July 31st - August 5th, 2023
Times: 9am - 12pm

Ages: 5 - 12 years old
DATE: July 31 - August 5, 2023
TIME: 9am - 12pm
LOCATION: 170 Harrison Rd, Selah, WA
Stations
Kids will experience each day's Bible lesson throughout all stations at Heroes VBS.
Opening Program – Begin each day with great new songs, skits.
Prayer Station - Connect with God through prayer activities that show kids how much Jesus loves them.
Bible Stories – Experience interactive Bible stories that bring each day's bible lesson to life.
Snacks – Enjoy healthy and refreshing snacks that reinforce each day's Bible lesson.
Crafts – Kids show their creative side while learning more about the daily theme.
Game Arena – Burn off extra energy while experiencing the Bible story in a new way.
Closing Program – Wrap up the day with more songs and skits. Kids will review what they learned.